Webley Eclipse Mark 1
I bought my Webley Eclipse Mark 1 when they first came out, around 1988, and after much use I finally decided in 2014 that it could do with a service. It's still a lovely gun and it gets an outing now and again, even though I've bought a PCP. The scope is a Bushmaster 4×40 parallax-adjustable objective (AO) lens. Read about this gun in my blog post Long overdue service!
---
Weihrauch HW100S
Owing to an unexpected windfall, in 2013 I suddenly found myself able to afford a pre-charged pneumatic, and the only choice in my eyes was the Weihrauch HW100S – a beautifully engineered German gun and the flagship model of their range at the time. Here it's topped with a Hawke Sport 3-9x50AO IR (illuminated reticle) which is no longer available – the closest seems to be the Vantage IR 3-9×50 AO. The gun is also fitted with a JB biathlon cocking lever which makes the cocking action much more instinctive, especially in the dark.
---
ASI Gamo Compact
I don't remember exactly when I bought this… it must have have been in the mid-nineties or thereabouts. Another good choice after much investigation and careful deliberation, this is a lovely smooth-firing single-stroke pneumatic pistol with an adjustable trigger, pre-carved stocks (which you can carve further to suit your hand exactly) and an adjustable palm shelf. It has a 'dry fire' mode which you engage by opening the top strap part way so that the hammer is reset but the air cylinder is not charged, then you can practice your trigger action without actually firing the weapon. I seem to recall I paid £105 for it at the time: they're around £160-£170 nowadays.

Workshop note: the piston seal gave up a few weeks ago and I decided to have a go at replacing it myself. Google found me a Compact spare parts list and exploded parts diagram on the T W Chambers Web site, and from there I was able to identify and order the part I needed. If you find yourself in this position, be careful you order the correct part as ASI used two different types of piston and cylinder on their Compact and PR15 pistols at different times. I actually had to follow the trail to the PR15 spare parts list and exploded parts diagram and order part number OR049 rather than PW020. Anyway, it arrived in a couple of days, and it was a simple job to strip and clean the weapon and replace the seal. (The old one had become brittle and fell apart when removed.)
---
PARD NV007A digital night vision scope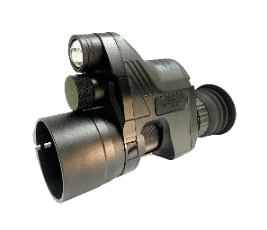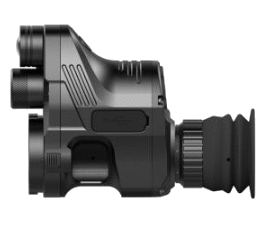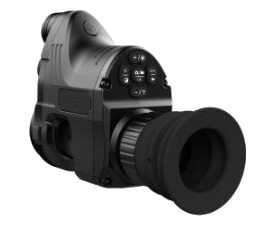 This is a new toy I've ordered – a PARD NV007A digital night vision scope with integral camera. It should be arriving in the next week or so, after which I'll be ready to wreak havoc in the local rodent population. For more details of the NV007A, see the product page on the Night Vision Store Web site.
I shall post some videos when I've had the opportunity to use the device!